The ASGA Truck Registry is a program maintained by Alberta's aggregate producers, in which all producers involved agree to only use trucks that carry valid ASGA Truck Registration and comply with program standards.
Registering Trucks
To be eligible to register trucks, a company must be a current Regular Member of the ASGA and hold provincial or municipal permits for sand and gravel operations. These companies are referred to as producers.
Prior to a truck's operations, producers enter the required truck information into the Truck Registry web-based application where it is stored permanently. Once registered, trucks must display a Registry decal which identifies the truck with its own, unique 4-digit ASGA number. This number belongs to the truck for its lifetime on the road, and is the identifier the public will use to lodge complaints with the toll free ASGA telephone line (1-866-901-ASGA). In addition to this 4-digit decal, trucks must also display a yearly registration sticker (much like you would for your own personal vehicle), indicating that the producer has renewed their hauling services for the year and all Registry information is current.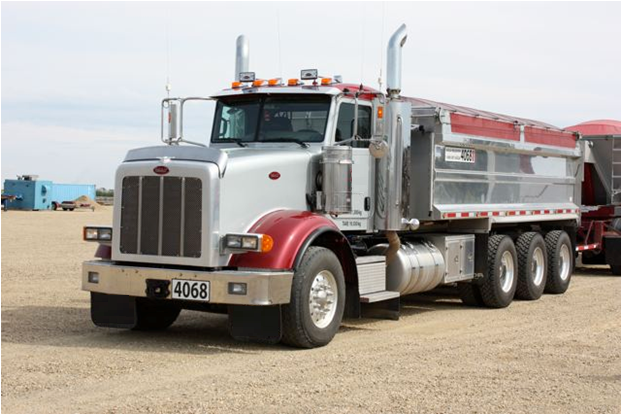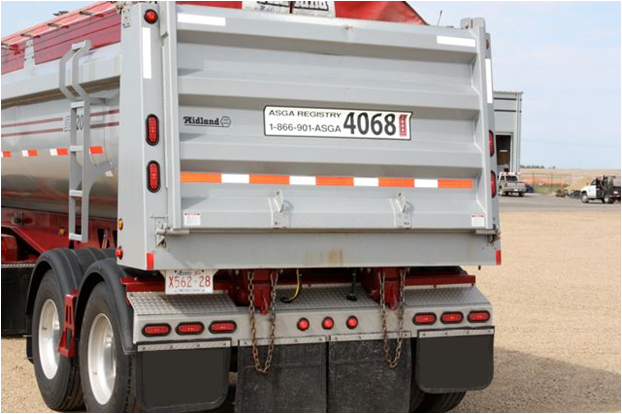 Alberta Transportation requires the use of a registry program on all Alberta Provincial contracts as stated under Section 4.5.3.1. All complaints must also be handled in accordance with Section 1.2.42 Due Care, Claim Settlement and Hold Harmless. Currently, Alberta Transportation cites the ASGA Registry as the Province's model registry program.

Complaints
As a means of quality control for the sand and gravel industry, producers are responsible for following up on any complaints received at the call centre. This means that the producer is asked by ASGA to contact both the complainant and the registered truck driver to work towards resolution. Through this process, information collected in the Registry enables the ASGA and its members to identify problem areas and assess current hauling operations. You can learn more about the complaint management process here.